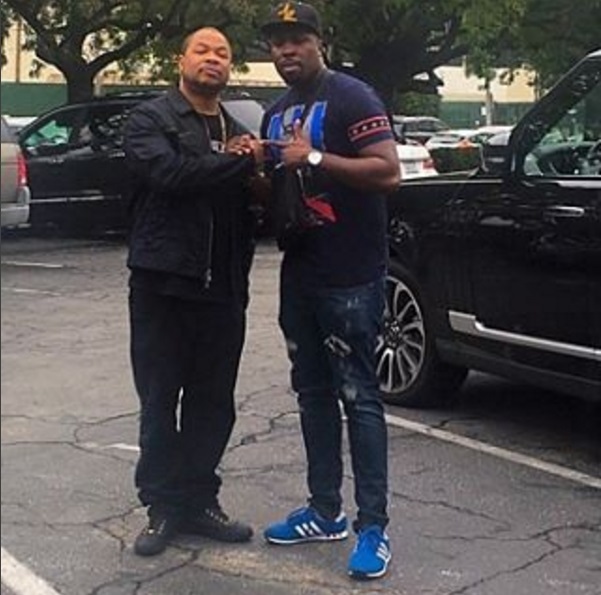 De Amerikaanse rapper Xzibit wil nog drie platen maken. Daarna gaat hij zich alleen nog maar richten op het produceren van muziek en het begeleiden van jong talent. Ook wil Xzibit meer tijd vrijmaken voor zijn gezinsleven.
Dat stelt de ster in een interview met FunX-dj Fernando Halman dat hij dinsdag op zijn site Nandoleaks heeft geplaatst. "Over drie albums heb ik fysiek wel gezegd wat ik wil zeggen", meldt Xzibit. "Ik heb nu een ander leven dan toen ik twintig jaar geleden begon. Ik ben nu getrouwd, heb een gezin. Ik heb mijn hele leven gewijd aan hiphop, nu wil ik er zijn voor mijn familie."
De rapper maakte zijn eerste album in 1996; zijn grote doorbraak kwam in 2000 met zijn derde plaat Restless. Behalve als zanger is Xzibit ook bekend als presentator van de MTV-show Pimp my Ride en zijn werk als acteur, onder meer in hitserie Empire. Hier lag de afgelopen jaren de nadruk op; zijn voorlopig laatste plaat bracht de rapper uit in 2012.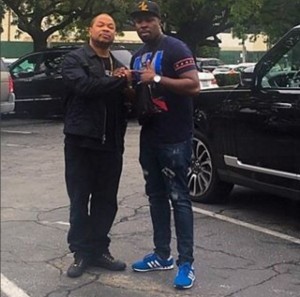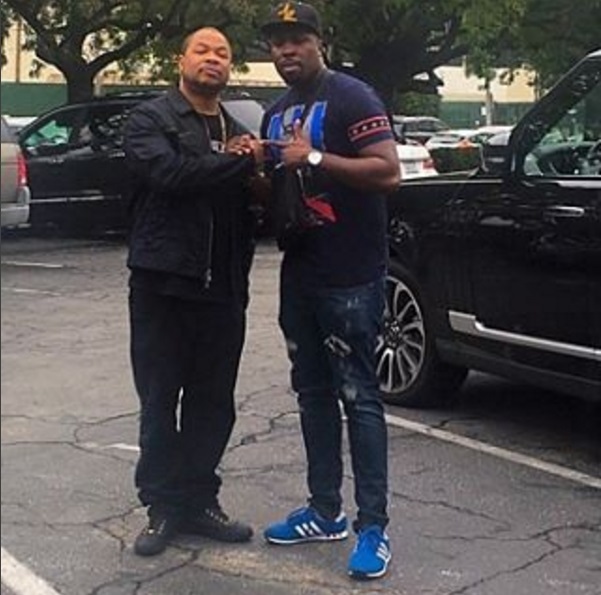 Artiestennaam
Behalve over zijn eigen werk praat Xzibit ook over zijn zoon Tremayne, die inmiddels onder de artiestennaam Tre Capital zelf muziek maakt. "Ik ben heel trots dat hij zelf zijn eigen weg in het leven vindt", stelt de Amerikaanse ster. "Ik ben heel trots dat hij niet leunt op mijn naam maar zelf naam probeert te maken. Dat is de enige manier om écht iets te bereiken in het leven."
FunX-coryfee Halman was de afgelopen weken in Los Angeles en sprak een aantal grote sterren voor zijn site en zijn radioprogramma.
NandoLeaks: XZIBIT TALKS RETIRING FROM HIPHOP & SON RAPPING
Los Angeles rap legend Xzibit recently revealed his plans for the future and his retirement from rapping.
According to X, he is planning on leaving rap after he finishes his 10th album.
Currently, Xzibit has released seven albums to date and he is in the studio preparing new material for his eighth album.
"I'm going to do three more projects and then I'm done rapping," Xzibit said. "'I'ma do 10. At the end of what I'm doing right now, it's gonna be 10 albums. Right now I'm on seven, so I got to do three more and then as a rapper, I will physically be done creating new albums."
Xzibit said that even though he will physically retire from rap, he plans on releasing a new crop of artists through his record label, Open Bar Entertainment.
"I will continue to produce other artists continue Open Bar Entertainment, put out the new generation of Open Bar Entertainment and then just be satisfied with what I've done. Nobody told me when to start and no one is going tell me when to stop."
While Xzibit has not released an album since 2012's Napalm, the rapper warned his competitors that he was still on point with his lyrics.
"You know I don't play with it, you know I still got bars I will destroy your favorite rapper f##k what you think," Xzibit said. "You know I continue to write on paper, I'm a purist and there's something to be said for that. I'm not taking away anything from all the new rappers."
Xzibit said his main motive for retirement is the fact that he is a new father, having two sons.
XZIBIT BACK IN THE STUDIO WITH DR DRE (part1)
City Going Crazy / Critical Thinking
https://www.fernandohalman.com/wp-content/uploads/2017/03/xzibitter.jpg
595
601
Fernando Halman
https://www.fernandohalman.com/wp-content/uploads/2019/02/logo_fernandohalman.png
Fernando Halman
2017-03-05 18:17:04
2017-03-05 18:17:04
Rapper Xzibit wil nog drie platen maken